Cavdle WasteCycler DCEC01-Visual Kitchen Waste Disposal & Composter
Regular price
$459.00 USD
Regular price
$529.00 USD
Sale price
$459.00 USD
Unit price
per
Sale
Sold out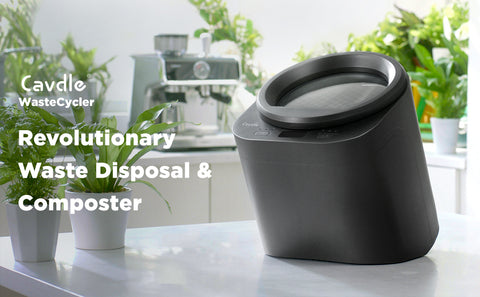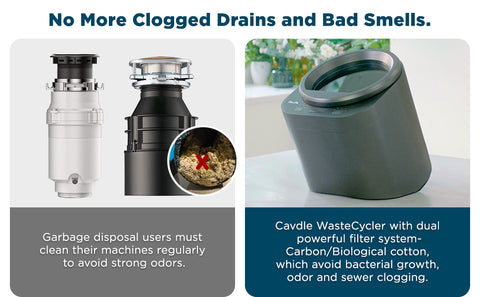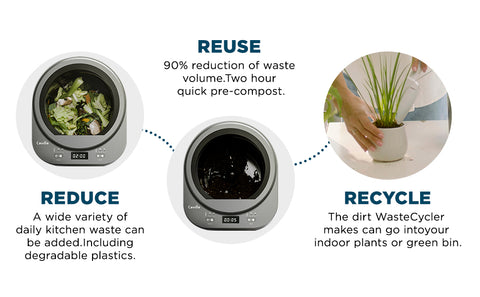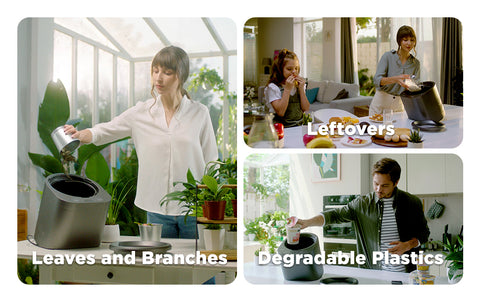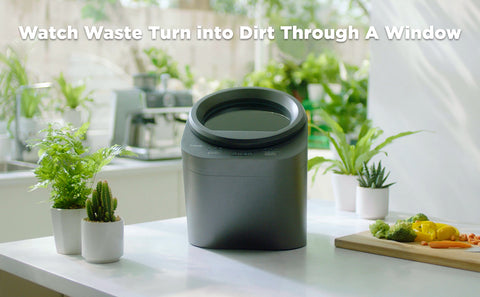 [90% Reduction of Waste Volume] - Turn kitchen waste into dirt in as little as 2 hours.The 2L capacity can easily meet the kitchen waste for a family of 3 meals.No more exorbitant garbage disposal fees.
[Ergonomic Tilt & 360° Visual Design] - The Cavdle WasteCycler provides real-time visualizations to help you monitor the state of your waste and adjust to reach your desired target. Real-time LCD display with remaining working time.
[Quick & Standard Modes] - With TechnologyUltrahigh Temperature Sterilization Technology - Keep your family away from bacteria generated in garbage. It is a substitute for traditional garbage disposal. No More Clogged Drains and Bad Smells. Degradable plastic friendly.
[Ferment Modes] - Intelligent Low-temperature regulation decomposes organic material and forms ready-to-use fertilizers.It is a substitute for traditional composting machines. Especially suitable for people who live in apartments or have no time for outdoor composting.
[Double Carbon Filter Cartridge] - A wide variety of daily kitchen waste can be added. No more odors. Simple replacement and low maintenance cost.
Shipping & Returns

We will start shipping in October, currently only the pre-sale deposit status
Share
Be the part of Cycle
*Launch on Kickstarter On May 2022
*Super Early Bird up to 50% Off for first 50 users